Latest Casino Bonuses

Little Squirt
During my 40-plus years as a newspaper reporter and magazine writer, I have worked with a lot of photographers. Most of them were creative craftsmen and a joy to be around.
I will never forget Henry Kominsky who was a photog, as we called them, for the Los Angeles Herald-Examiner where I worked as a reporter for four incredible years. Henry was a wild man and the worst driver I ever rode with.
He never drove with his hands -- he used his elbows.
When I begged him to slow down or to at least make an effort to drive safe, he would cackle and boast that he never lost a reporter -- yet.
Mike Haering was another Herald-Examiner photographer who took photos for general assignment as well as sports stories. One night he was assigned to photograph a Los Angeles Lakers basketball game.
On his way to the game, Haering stopped at a liquor store a couple of blocks from the Herald-Examiner building to buy a pint of vodka. As he entered the store, he froze.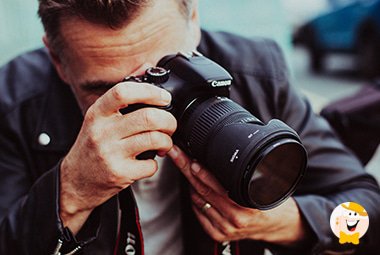 The place was being held up by a black man holding a gun on the clerk.
Mike dove behind the counter, raised his camera which was on automatic and began clicking it. The robber was distracted momentarily by his entrance and the clerk dove for his gun which was in a drawer.
The robber and the clerk began firing at each other while Haering captured it all on film. The robber was a bad shot and missed. The clerk didn't and the robber collapsed, badly wounded. He survived but he ended up in prison for attempted armed robbery and attempted murder.
Haering's photos were splashed across page one of our newspaper the following day and won our photographer a special award from the California Press Assn.
Paul Degruccio was probably the best photographer I ever worked with. He and I were a team who covered many stories for People Magazine where I was Arizona Correspondent for six years.
A native of Brooklyn, N.Y., Degruccio was the son of a retired New York police officer and a mother who was a slot machine junkie. His parents lived in Las Vegas where his mother was a regular video poker player at Sam's Town, a casino on Boulder Highway.
When Paul and I weren't traveling to Las Vegas to spend a couple of days gambling with his mother, we were going on assignments for People. Paul had an insatiable appetite for celebrity interviews and off-beat news stories that delighted Hal Wingo, the People editor who handled our material.
Degruccio met Amanda Blake who played Miss Kitty in the 'Gunsmoke' television series. She lived in Scottsdale, AZ. and Paul was able to line me up to interview her for a feature article.
He also had a friend who was a hair stylist in Scottsdale. One day his friend called him and said he was going to cut Farrah Fawcett's hair. He invited Paul to shoot the hair cutting of the star of 'Charlie's Angels' and we got another good story for People.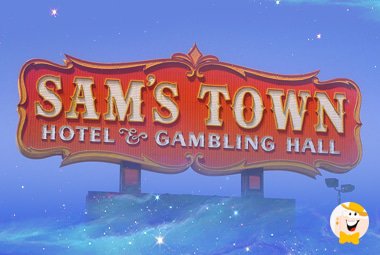 Paul was amazing at spotting story possibilities. One day we were heading for lunch when we drove past a truck stop on Black Canyon Freeway. An NBC truck with the peacock on the side was parked next to the big semis and Degruccio slammed on the brakes.
'Something's up,' he said, pulling into the parking lot. 'Let's check it out.'
Sure enough, Claude Akin, star of 'Moving On,' a TV series about two truck drivers, was shooting a segment at the truck stop. We had lunch with Akin and his co-star and I got a great interview. The story sold to People and TV Times, a magazine in Sydney, Australia.
Degruccio posed his infant son in a diaper in his backyard with a water hose. He placed the hose in his child's hand, turned on the water, and called the resulting photo 'Little Squirt.' Over the years he has sold that photo repeatedly and collected a lot of dollars for it.
I met Tucson, AZ. artist Ted DeGrazia through Degruccio. We accompanied DeGrazia to the Superstition Mountains on horseback and Paul photographed him burning $1 million worth of paintings to protest the federal inheritance tax laws as being unfair to artists.
That story sold to People, Argosy, Catholic Digest and several other publications and resulted in the federal law being changed to make it more fair to artists after Sen. Barry Goldwater, a fan of DeGrazia's art, introduced legislation in the U..S. Senate.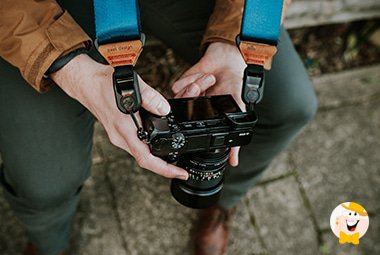 Degruccio and I also rode horseback to cover a 100-mile cattle drive to commemorate the 1976 American Centennial. for People Magazine. And it was Paul who heard about a sports promoter named Bill Grier who organized prize fights in bars for customers who wanted to settle their differences through fisticuffs. The article was headlined 'Bill Grier's Ballroom Brawlers' and appeared in People.
Over the years Paul and I became good friends. We made several trips to Las Vegas and stayed with his parents. When we were there, we always took his mother to Sam's Town so she could indulge herself in the video poker machines.
One day we went to Sam's Town and agreed to share the money if we hit a royal flush jackpot. His mother sat at a machine next to me and kept grabbing my quarters. I didn't mind. But when I reached into my slot, I found only two quarters left. I played them -- and hit the royal flush.
Instead of winning $1,000, I collected only $187.50 which I split three ways.
I didn't blame his mother for taking my quarters, but what she said to me for failing to bet the maximum cannot be repeated on this website.