Latest Casino Bonuses

Sun Club Casino Platform Riddled with Pirated Slots
When gambling online, players must always be watchful for any sign of rogue activity. We have learned that criminal groups may be lurking from any corner, and it is therefore in our best interest to be wary of anything out of the ordinary. If certain aspects of a casino make you feel uneasy, it may be your intuition trying to tell you something. Here at LCB, we encourage players to listen to their gut feeling and step away from the screen at the slightest of doubts. We are glad to see many of our members acting smart and raising the alert about suspicious sites. When Sun Club Casino is concerned, red flags are hard to miss.
Operated by Bolet N.V., Sun Club is regulated by the Government of Curacao, or so they say. What is certain is that their license seal does not link to the regulator's official webpage registry, but since this is the case with many reputable Curacao licensees, it does not necessarily point to a dishonest venue. Notice, however, the presence of Novomatic software among other platform providers. Curacao-licensed sites should not have Novomatic/Greentube games! As you can see, it is possible to spot pirated software even before loading any of the slots on offer - all you need for a foolproof detective work is a little bit of gaming knowledge. Seeing this, we immediately launched an investigation, which will soon turn into yet another one of the famous LCB rogue reports.
Though the site's layout looks tidy and their rich game selection enticing, a good portion of the library is, in fact, fake. We can say with certainty that some of the slots are hosted on pirated domains instead of genuine servers: Novomatic, Aristocrat, Net Entertainment and IGT video slots. They otherwise look almost identical to the original versions, so there is, unfortunately, no way to tell they are fake just by looking or playing. Usually, there are some tell-tale signs that a game is not genuine, but sometimes operators obtain falsified versions that are painstakingly plagiarized to appear as real as it gets.
Below you will find screenshots of fake titles, one of each featured provider, with clearly displayed evidence of pirated domains - in this case, it's the only way to tell if a slot is genuine or not. Several of our members have noticed these games tend to behave strangely at times, especially in terms of bonus spins that mysteriously disappear.
Novomatic forgeries look like mobile versions at Bellfruit Casino, but they are hosted on an unknown source https://cdn.gamesapi.net/, when they should be launched on the provider's official Greentube server: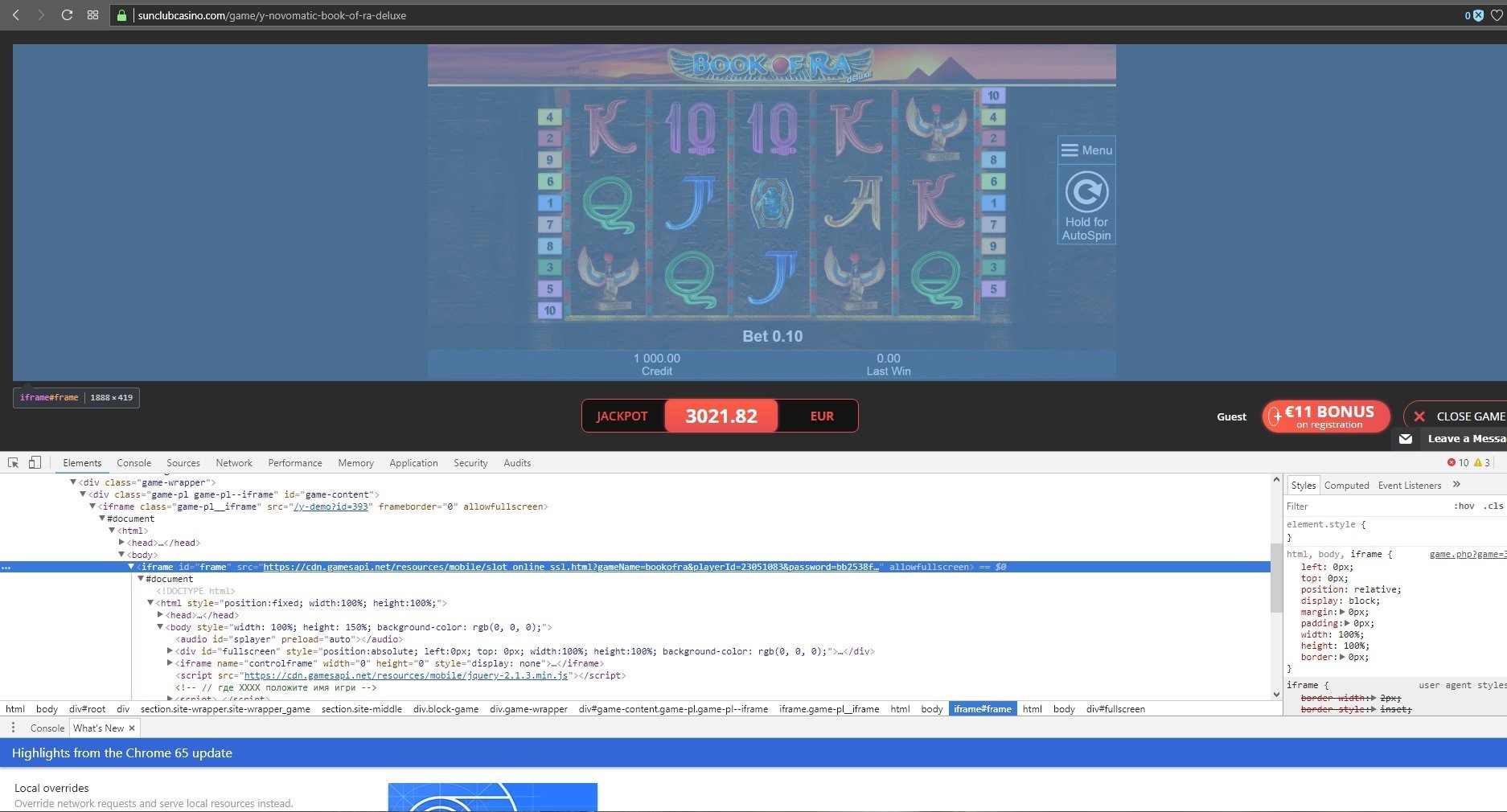 Inexperienced players would say there's nothing wrong with the supposed Aristocrat products, but search beyond the obvious and you'll find the same strange hosting server: https://cdn.gamesapi.net/, as shown during the Miss Kitty slot gameplay: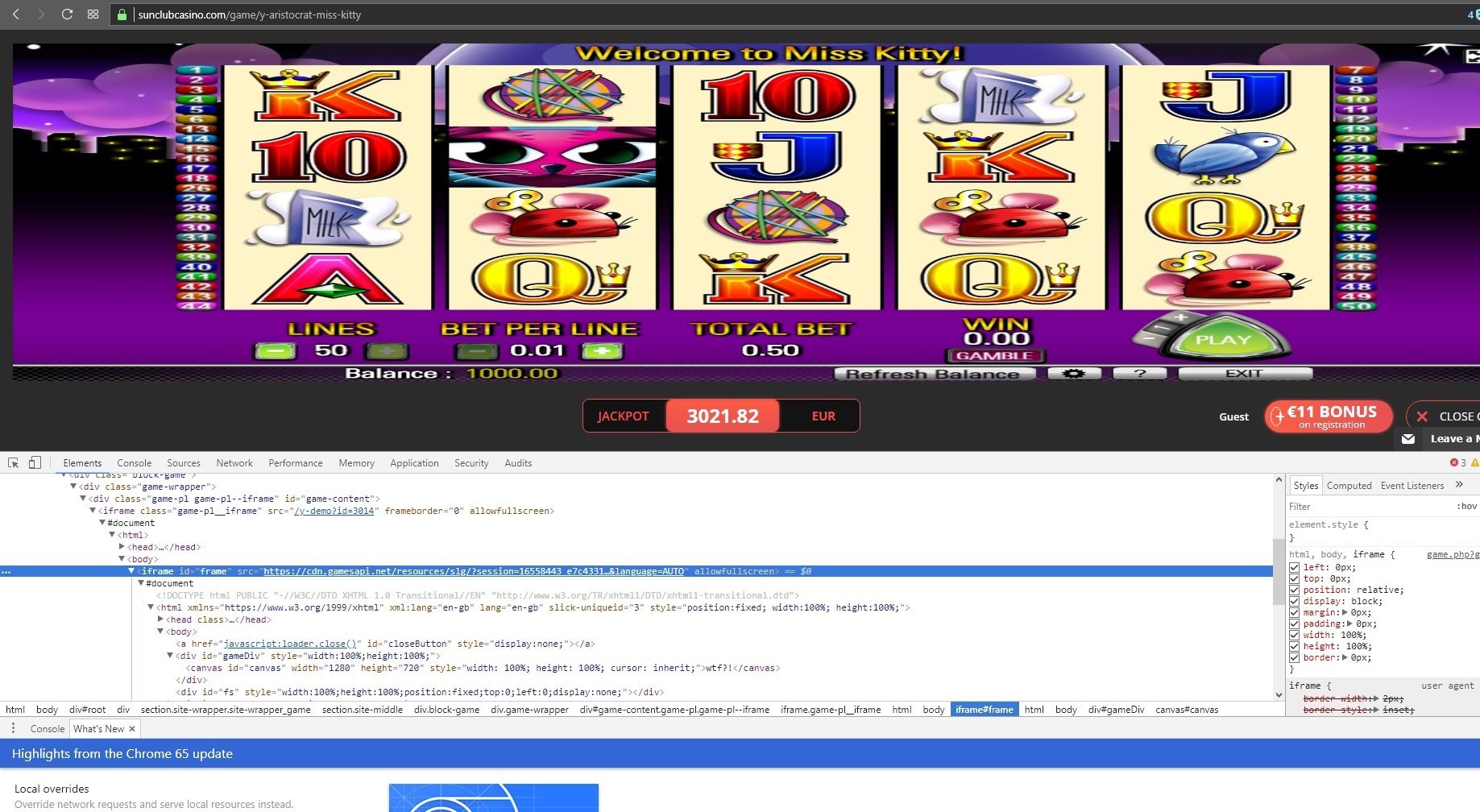 Sun Club variant of the famous NetEnt release Starburst reveals fake domain as well: two ''l'' instead of one is a good old trick used by pirates to mask the origin of the software - http://casinomodulle.com/: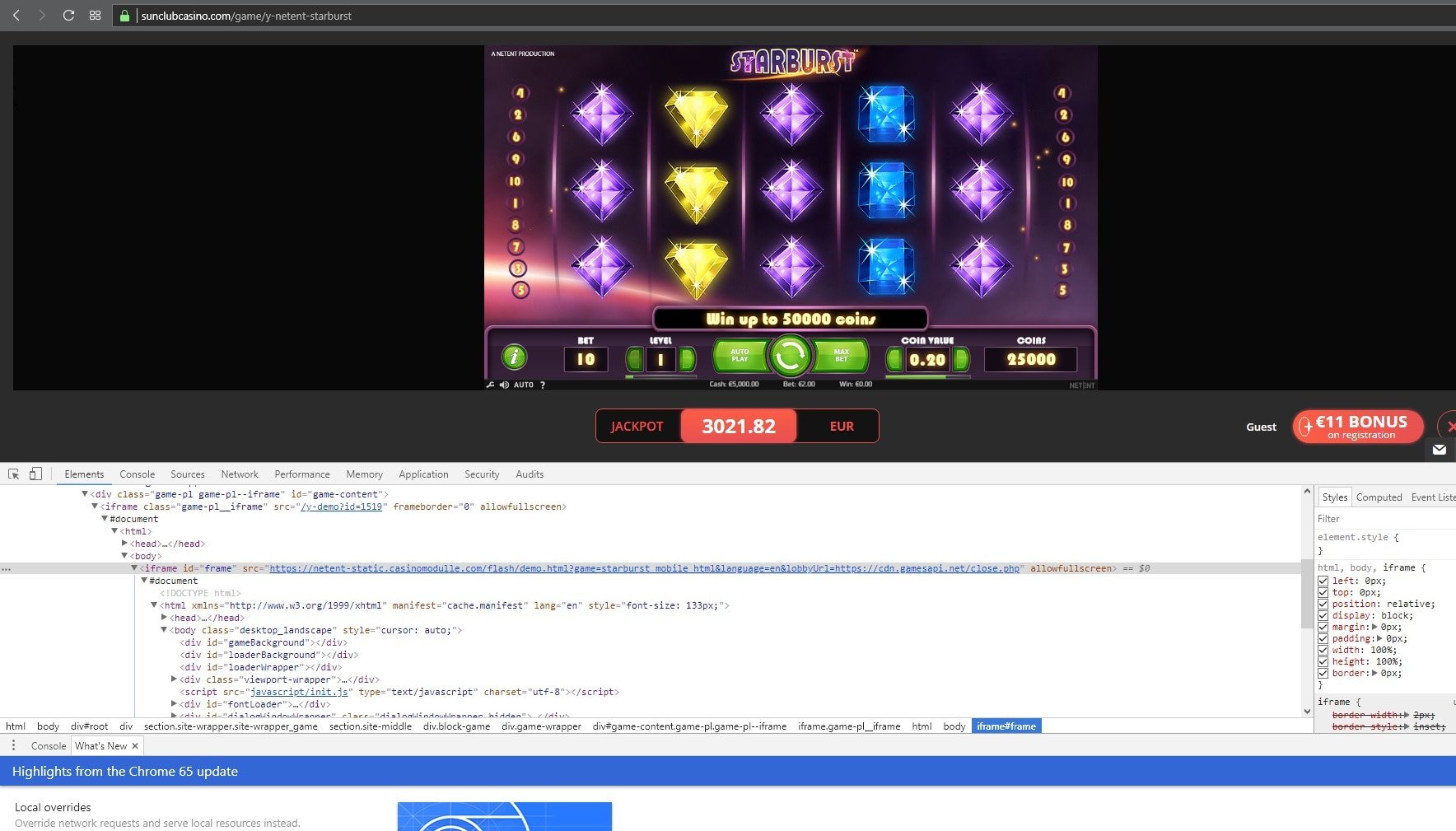 IGT is becoming a favorite target of criminal gaming groups. Fake IGT games used to be a rare occurrence, but nowadays they seem to be a common find. Like the rest of the titles, these are identical to the originals and cannot be distinguished by appearance alone, as seen during the gameplay of the Golden Goddess slot:
This gaming site is available in English and Russian, and offers products from other developer companies as well. Since the website looks decent and works without issues, it may be difficult for inexperienced players to realize that something is very wrong. Eastern European markets are the usual target of certain iGaming pirates originating from Russia and Ukraine, and it is a good idea for players from these countries to double check all casinos that primarily operate in the region. Though it is getting harder and harder to spot these criminals, LCB is here to keep you safe: simply keep up with our warning reports and you will be equipped with an invaluable gambling knowledge, capable to fend off predators and choose only the best online casinos.